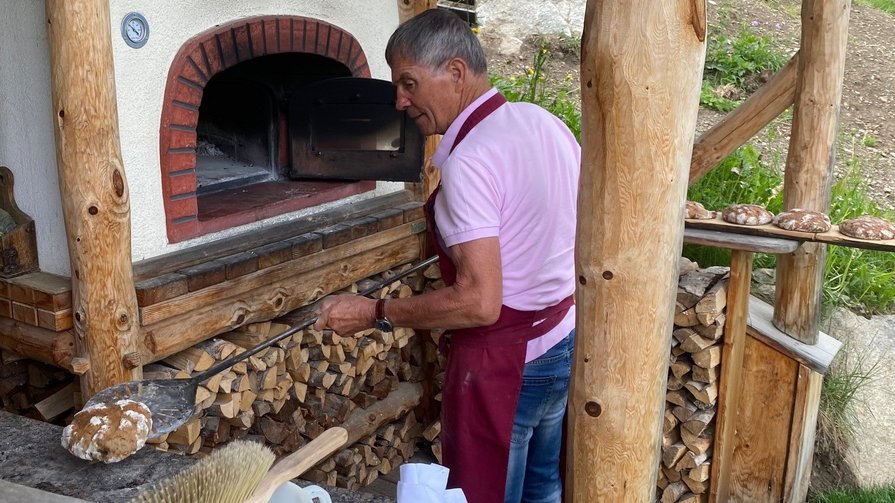 Make your own bread
Baking like in the past
All of us know that there is nothing as delicious as fresh bread for breakfast. It couldn't be a better start into the day. A good mood is pre-programmed! 🤗
The daily trip to the bakery is no more necessary. You can simply bake your own bread at home! As a part of our weekly programme, we will show you how to shape the bread loaves and bake them in a traditional bread oven. Of course, you can then also taste the homemade bread. 😋
To ensure that the bread is as delicious at home as it is at the Hubertus, here is the recipe:
Ingredients:
1 kg rye flour
200 g wheat flour
10 g of yeast
ca. 3/4 lt water (lukewarm)
1 tablespoon of salt
1 tablespoon Bread clover (gypsy)
1 tablespoon cumin
1 tablespoon fennel
Preparation:
Mix the flour and spices, make a pit, add the yeast mixed with tepid water and knead everything into a soft dough. Then leave the dough to rest in a warm place for approx. 1-2 hours, shape it, place it on a floured towel and leave it to rest again for 30 minutes. Then bake the bread at 220 degrees for about 45 minutes.
What a delicious taste! 😍