Our hotel in Val Pusteria/Pustertal, your second home
"Griaßt enk! Welcome! Nice to have you with us." With a smile on our faces and joy in our eyes, we welcome you to our hotel in Val Pusteria/Pustertal. With us you will feel at home right from the start, because we have thought of everything to provide you with a wonderful stay in the heart of the Dolomites. Closely linked to our roots and the traditions of our country, firmly anchored in the present and always looking to the future, we have created a truly unique holiday refuge in Geiselsberg with our hotel in Val Pusteria/Pustertal. Treat yourself to a break in the silence of the mountains and enjoy the many little attentions that make your holiday in our hotel in Val Pusteria/Pustertal so unique.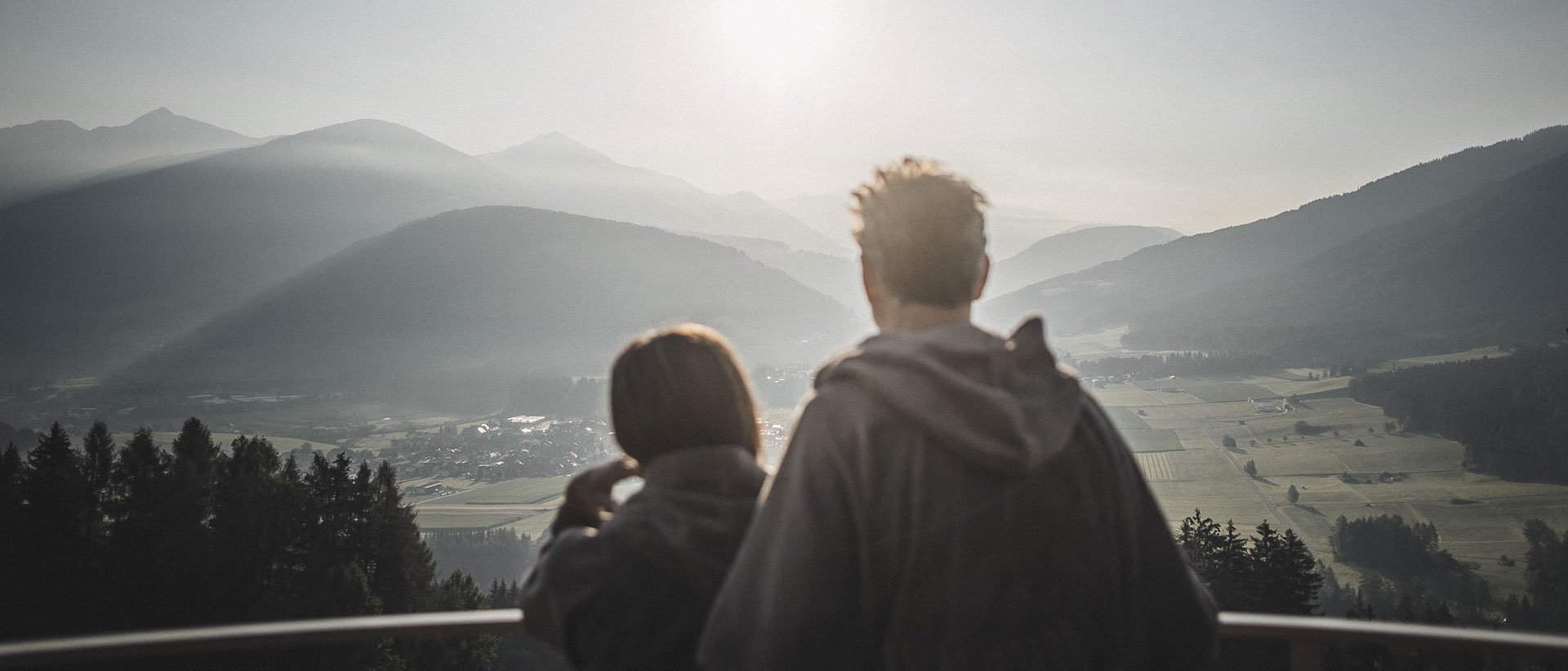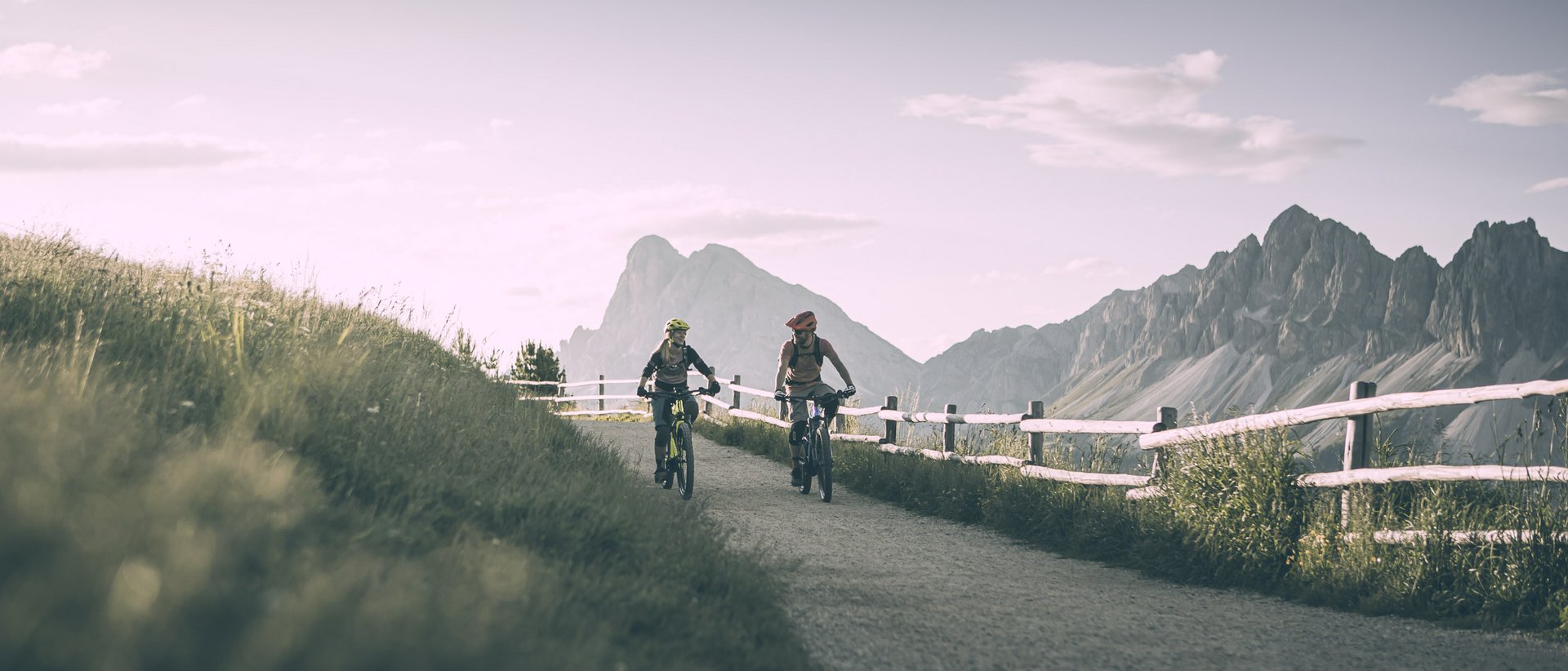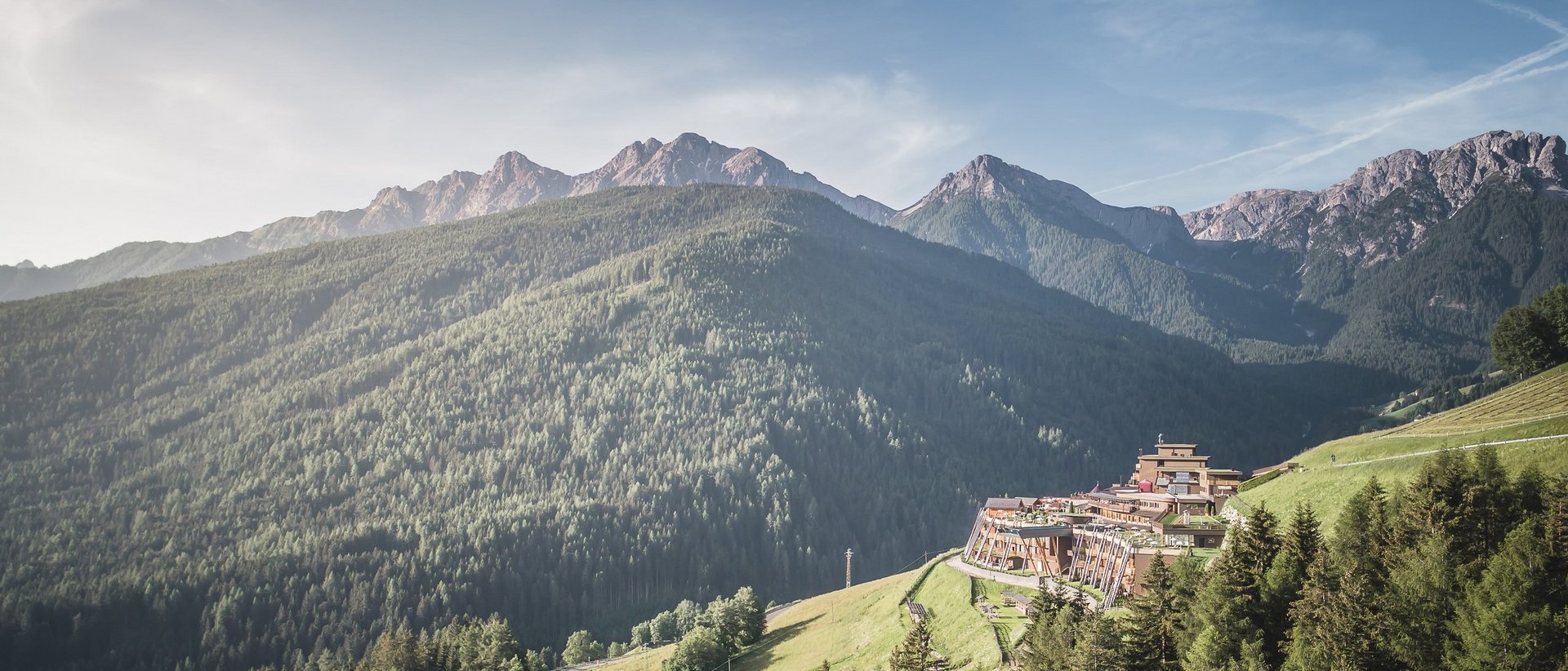 "Happiness often comes from paying attention to the small things."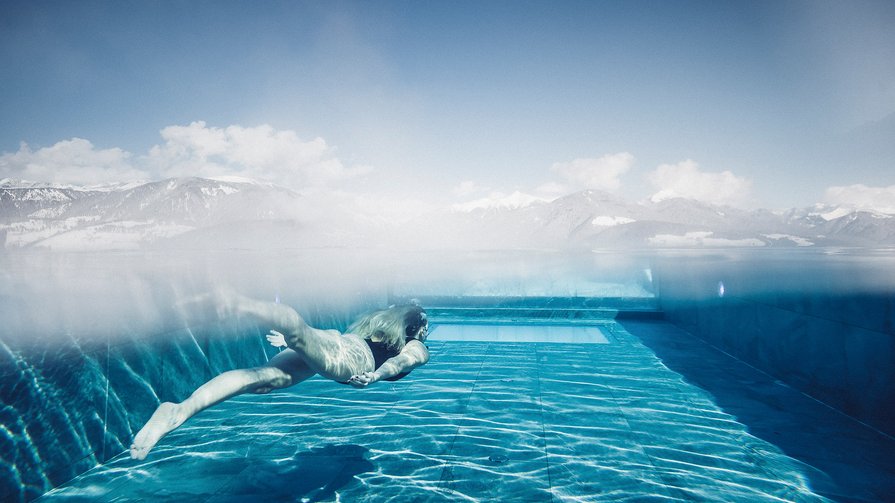 Under the spell of the Dolomites, our hotel in Val Pusteria
The bizarre peaks of the Dolomites and the majestic mountains of the Rieserferner Group characterise the unspoilt natural landscape that surrounds our hotel in Val Pusteria/Pustertal. They are a place of longing and power. A source of inspiration, which inspires us hosts again and again. In our hotel in Val Pusteria/Pustertal we turn to nature to provide you with unforgettable holidays. This starts with the architecture of our hotel in Val Pusteria/Pustertal with probably the most beautiful Sky Pool in South Tyrol and the spectacular, free-floating Heaven & Hell Sky Spa, which merges with the surrounding natural landscape and opens the view to the essentials, encompasses the exclusive wellness treatments offered in the Alpenreych Spa, and is crowned by our culinary art, which brings the beauty of nature onto the table.
Hotel at Plan de Corones with pampering service – just for you
Great happiness consists of many small things. Many small things enjoy great attention in our hotel at Plan de Corones/Kronplatz with pampering service. From the lovingly laid table in our cosy parlours and the rooms and suites with all mod-cons to the culinary creations and the unique wellness and beauty treatments – in our 4-star superior hotel in Val Pusteria/Pustertal there are no details missing. In addition to the unique furnishings, our hotel impresses with a varied weekly programme that takes you into the mountains both in winter and summer. Get to know the country and its people together with the trained guides of our hotel in Val Pusteria/Pustertal while hiking, skiing, cycling, or being active and discover this unique lightness of being, which can only be found in South Tyrol and its mountains.
Other highlights in our hotel in Val Pusteria