A summer holiday at Plan de Corones/Kronplatz, just as you like it
If you spend your summer holiday in our hotel in Olang at Plan de Corones/Kronplatz, then your possibilities are endless. The fantastic mountain scenery is your backdrop for experiencing one adventure after the other. As part of our varied activity programme we speed along Europe's longest zipline at high speed over the tree tops into the valley, roll on Segways through idyllic landscapes, go rafting on rushing rives, explore unspoilt landscapes with poles in our hands, test our aim on the golf course, or live the farm life. Book your active holiday in South Tyrol now and look forward to endless summer emotions, countless hours of sunshine, and fun without end!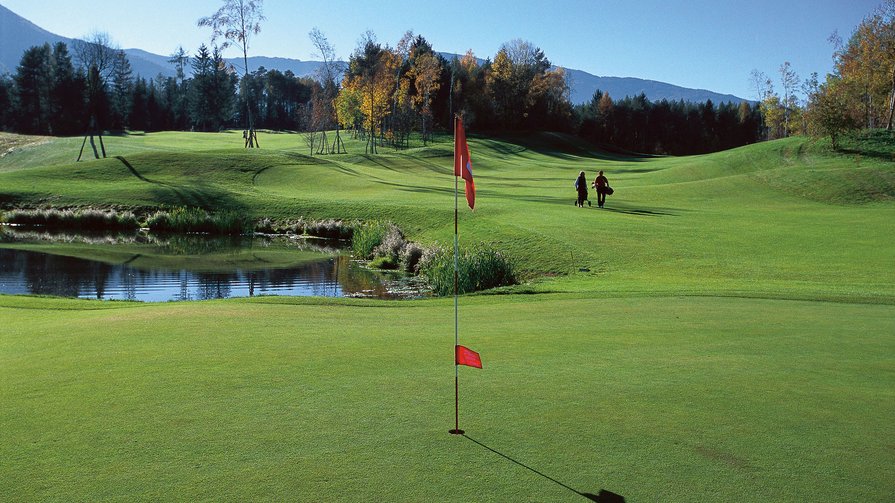 Would you like your summer holiday at Plan de Corones/Kronplatz to be a full hit? Then we recommend a game of golf in Reischach. The Golf Club Pustertal is one of the most beautiful golf courses in the country and offers perfect conditions in a picture-perfect scenery. Take a shot on the 9-hole golf course, the 3-hole practice area, or the driving range and unwind afterwards in the bar or restaurant. From our hotel in Val Pusteria/Pustertal you can reach the golf course in 15 minutes by car. As our guest you also enjoy an exclusive 25% green free discount. If you've always wanted to give golf a shot, we recommend the taster course that awaits you every Sunday.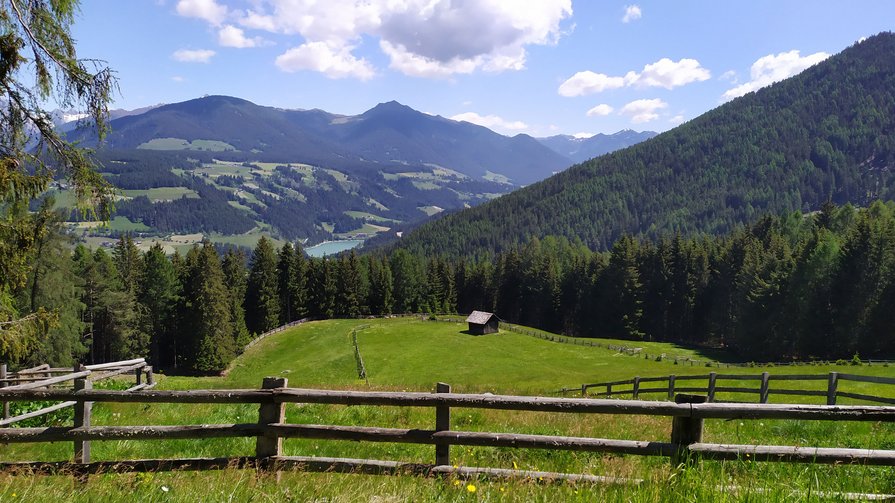 Nordic walking – step by step
Did you know that Nordic walking is an efficient full-body workout that promotes blood circulation, stimulates the metabolism, and strengthens both your muscles and immune system? All you need is a good pair of shoes, a good grip, and some poles, which you can hire for free at our reception. Stepping outside our hotel is enough to be right in the middle of it all – in the middle of the largest Nordic walking park in Europe. It extends from Pfalzen via Bruneck and Olang to Rasen. The network of trails with a length of over 275 kilometres encompasses various routes of easy and medium difficulty at various altitudes. Let's get going – with or without our Nordic walking guides!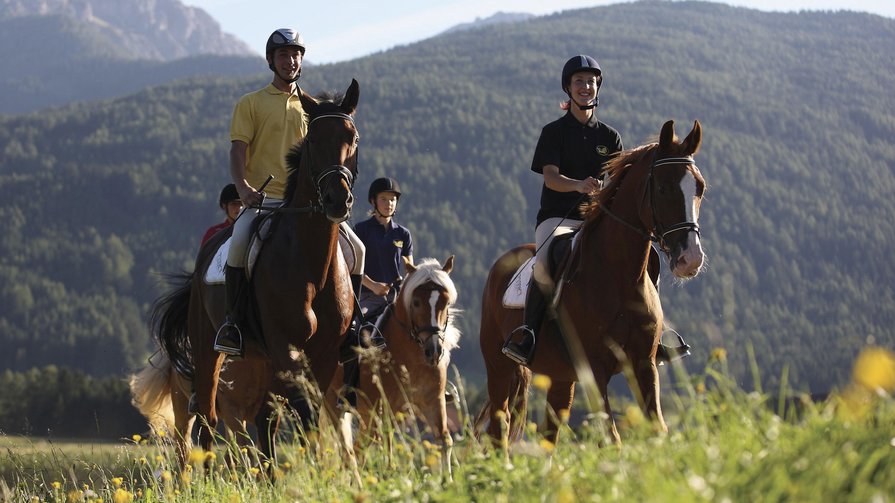 Horseback riding – towards holiday happiness
Happiness on earth lies on the back of a horse – that's how the saying goes. And indeed, it has now been scientifically proven that horseback riding is good for the mind. Hop onto the saddle and gallop on the back of the horses of the Olang riding stables over flowering meadows, through quiet, wonderfully fragrant forests, and up to extensive alpine pastures with amazing panoramas. Olang is considered a real-life paradise for horse fans – and rightly so. The village is home to one of the biggest riding stables in South Tyrol. We will be happy to inform you at our reception about current courses and excursions.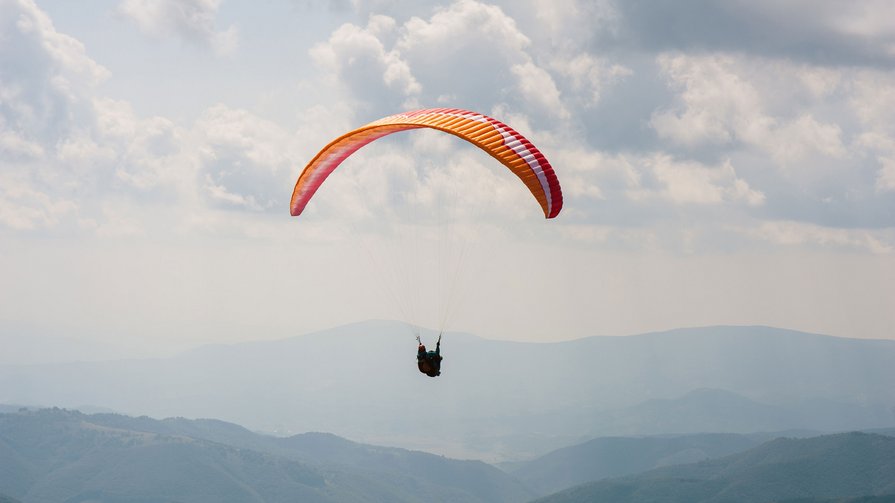 Paragliding – moves mountains
Above the clouds, freedom must be boundless. Above South Tyrol's mountains it definitely is. Give it a go and dare to jump. Together with an experienced tandem pilot you will reach new heights and experience the world from a bird's eye view. If you wish, the flight of your life can also be captured on photo or on film. The proof of your courage is available directly on your smartphone. By the way, we fly from the summit of Plan de Corones/Kronplatz or Monte Spico/Speikboden when the lifts are open, otherwise from the villages of Ahornach, Platten, or Mühlbach.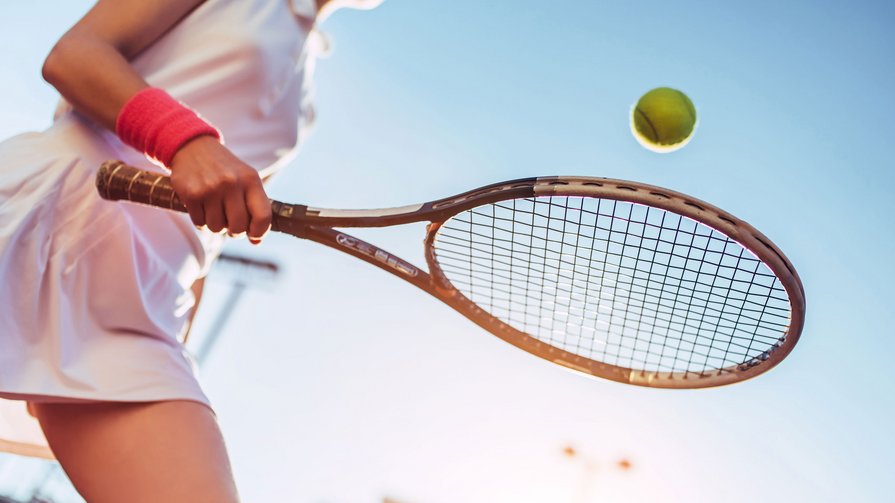 Tennis - keep your eye on the ball
If you're in for a little game between one adventure and the next, you can play tennis on the two sand courts and two artificial grass courts in Niederolang.
There is so much to discover not only while biking at Plan de Corones