Culinary masterpieces from master hands
Antonino and the great art of cooking
The way to a man's heart is through his stomach. Especially on holiday. With us, you can expect love at first bite. This is ensured by our creative kitchen team under the direction of Antonino.
The basis for his extraordinary creations is fresh local ingredients, most of which we purchase from local producers we trust. Together with Mediterranean flavours or a dash of international aromas, they combine to create unique symphonies of taste that will take you to the local mountains, to the Italian seaside, and to distant countries. Let yourself be delighted by our kitchen team and experience culinary magic moments in our gourmet hotel in South Tyrol.
Fancy a little foretaste of our culinary art? Have a look at today's dinner menu …>>
There is so much to discover in our hotel in Olang
Our places of indulgence
Have a seat!
Our wine selection
Taste our noble accompaniments!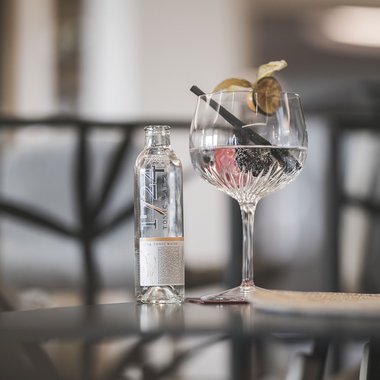 Our inclusive services
Take advantage of our extras!