Cheers to you and your holiday
Celebrate life with our fine wines!
South Tyrol is the land of mountains and the land of wines. For over 3,000 years, award-winning wines have been cultivated in this fertile land. Numerous fine wines with the most varied of flavours – from delicate and fruity to fine and tart – thrive in the smallest of spaces under the southern sun. For us South Tyroleans, a so-called "Glackele" of wine is an integral part of a good meal– but not only that, because in South Tyrol, wine is an expression of pure joie de vivre. We want to share this joie de vivre with you. That's why you will find in our well-assorted wine cellar above all exquisite wines from our homeland, but also national and international classics – including many rarities. Because the right wine crowns the symphony of flavours from our kitchen and every eventful day in the boundless South Tyrolean mountains.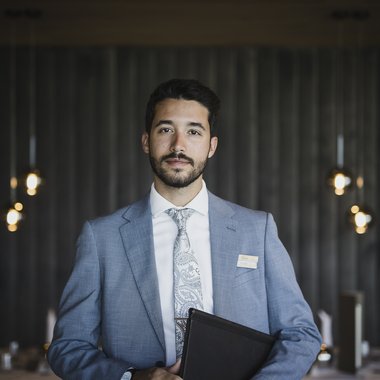 Let's have a toast and celebrate life!
There is so much to discover in our hotel in Olang