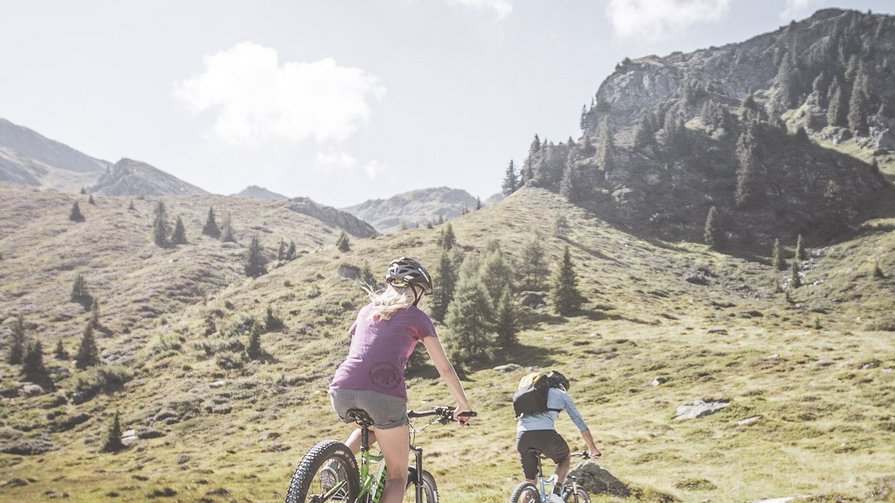 On the saddle, ready, go!
Cycling tour through the Puster Valley
In the heart of the Dolomites, the Puster Valley winds through majestic mountain peaks and green meadows, a paradise for cycling enthusiasts.
There is a cycle path through the entire Puster Valley, so nothing can stop you from going on a cycling excursion. There are no limits. Whether with an e-bike or a normal bike, the excursion will be an adventure. And the best thing about it: you can start directly from the bike rental in Olang/Valdaora. Here you can rent the classic bikes free of charge. For a fee, you can also rent super cool e-bikes there. During the bike tour, breathtaking panoramas reveal themselves, from rugged rock formations to picturesque alpine meadows that glow in the gentle sun. The silence of nature is only interrupted by the soft hum of the bicycle tire on the trail and the occasional ringing of cowbells, an unforgettable adventure in one of Europe's most beautiful landscapes.