Step by step towards winter happiness
Winter and snowshoe hiking in Olang
Thousands of snow crystals glisten like diamonds in the warm winter sun. The gentle sunrays kiss your skin while pure mountain air fills your lungs. Winter hiking in the Plan de Corones/Kronplatz holiday region is a holistic experience for body, mind, and soul. At the same time, you get to discover the unique winter wonderland surrounding our hotel in Olang. As part of our weekly programme in winter we take you on snowshoe and winter hiking tours. We explore the fabulously beautiful Fanes' kingdom, go on leisurely hikes to the idyllic Hofstatt Alm pastures in Antholz or to the Steinzger Alm pasture near Montal, combine the winter hike with a fun toboggan descent or walk to the Pertinger Alm pasture, from where we continue on to the Hühnerspiel summit. If you prefer to be on your own, we have plenty of hiking tips for you. By the way: You can borrow snowshoes from us free of charge.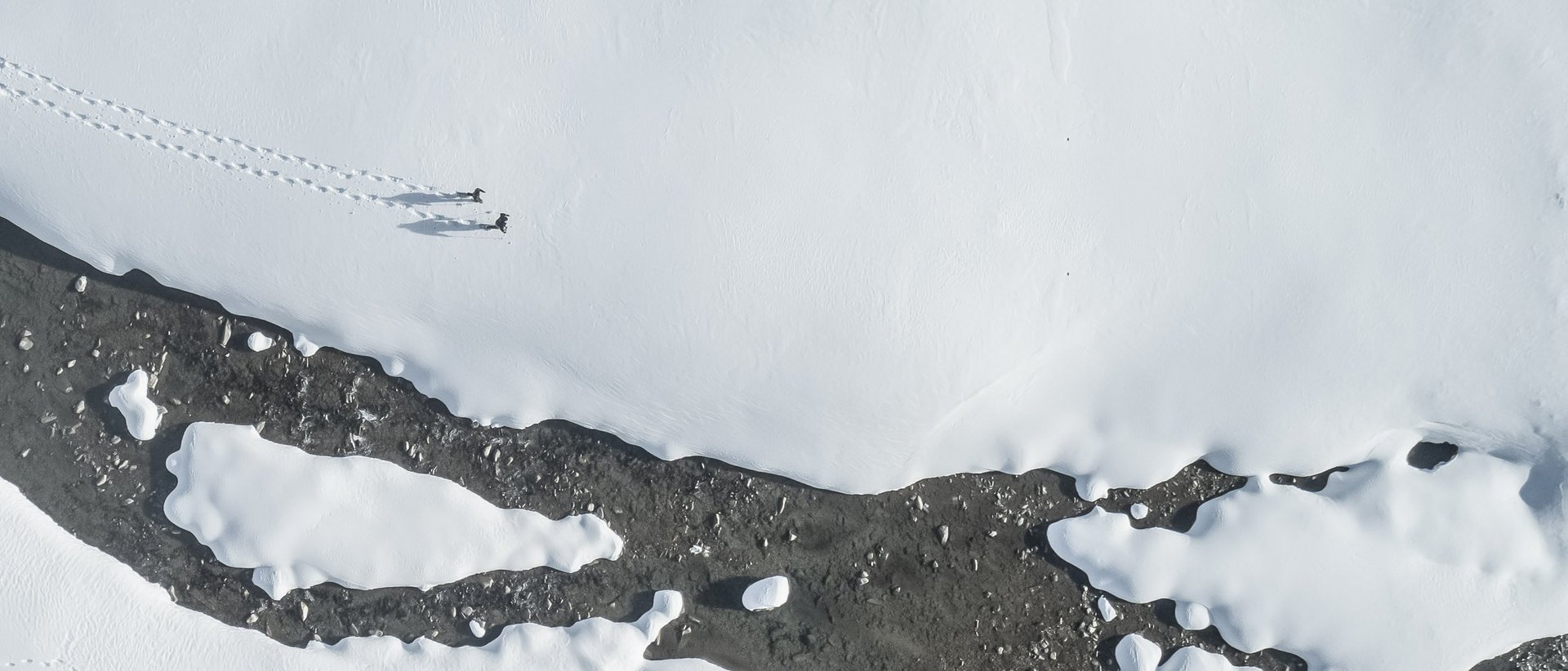 There is so much to discover in our hotel at Plan de Corones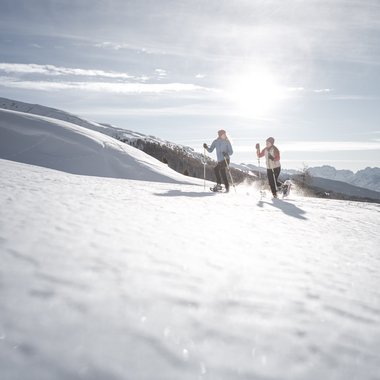 Our active programme
Discover all activities!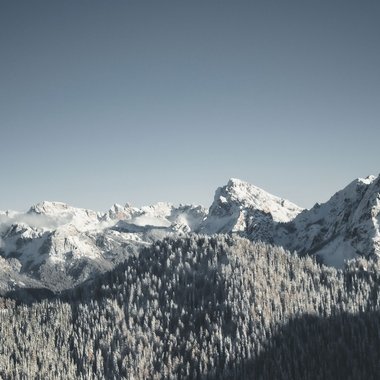 Our service
Holidays with the experts!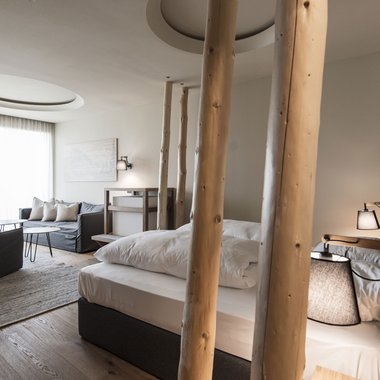 Our rooms and suites
Let go and relax!