For connoisseurs, mountain lovers, and summiteers
One hiking hotel. Five rock crystals. Countless memories.
Hiking is much more than just being active for us. It is a holistic experience that inspires and grounds us. While our feet become heavier with every step, our mind starts to feel light again. We have been exploring the mountains since we were little kids, which is why we now know every nook and cranny. During our discovery tours in the Dolomites and our hiking adventures in the Plan de Corones/Kronplatz region we still marvel at the wonders of nature. Join us and share with us the passion for the mountains. As a proud member of the Wanderhotels, our hotel in Olang with five rock crystals offers you not only a unique all-round service and care by real professionals, but also a varied hiking programme with 15 guided summit tours and leisurely hut hikes every week. Set off for the mountains together with our hiking guides – including your host Senior Director Christian himself.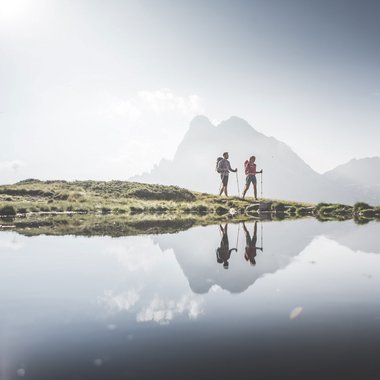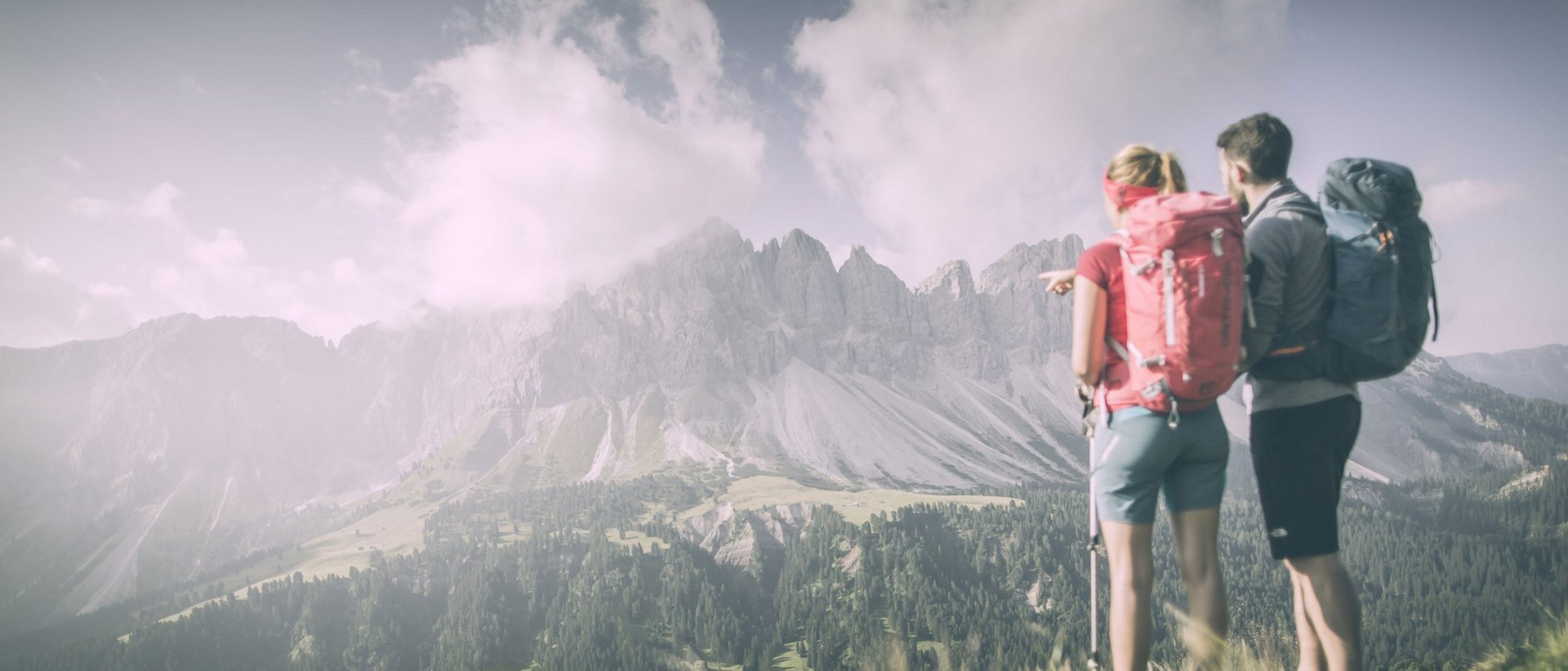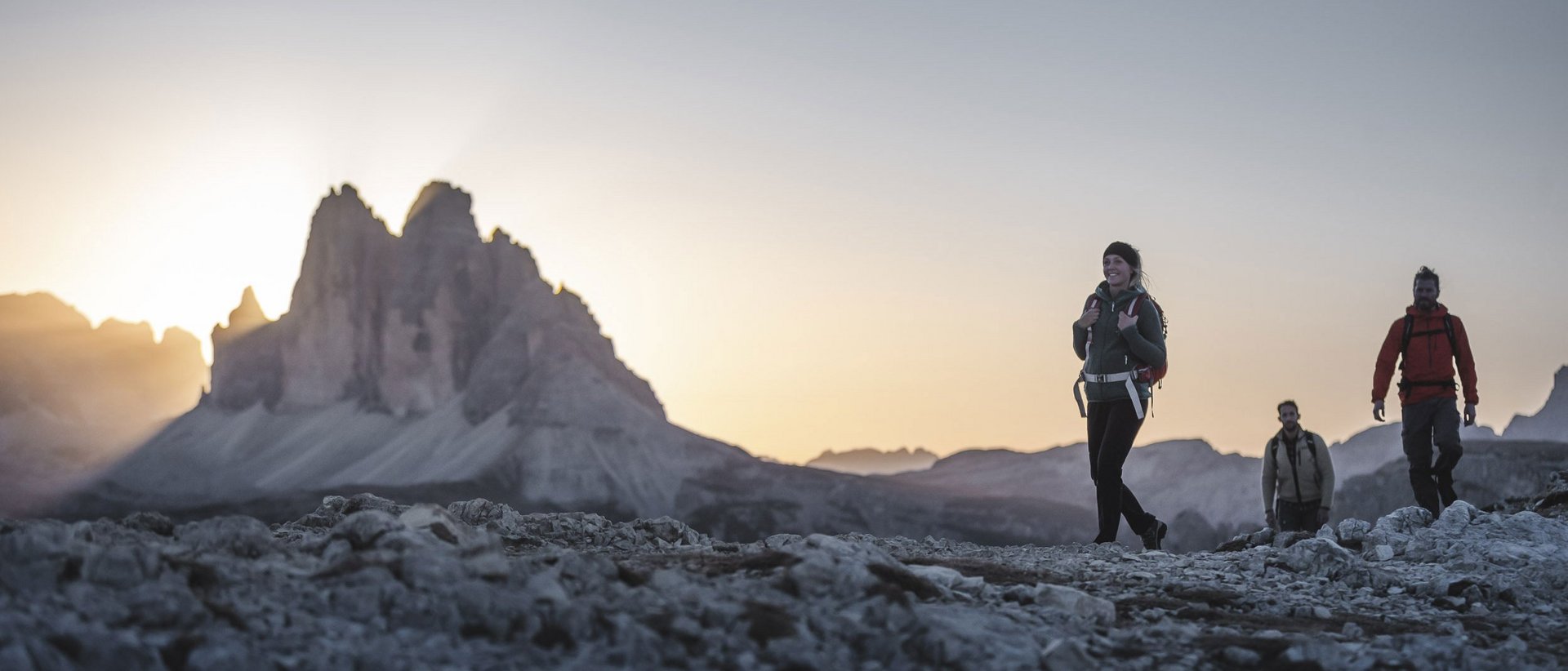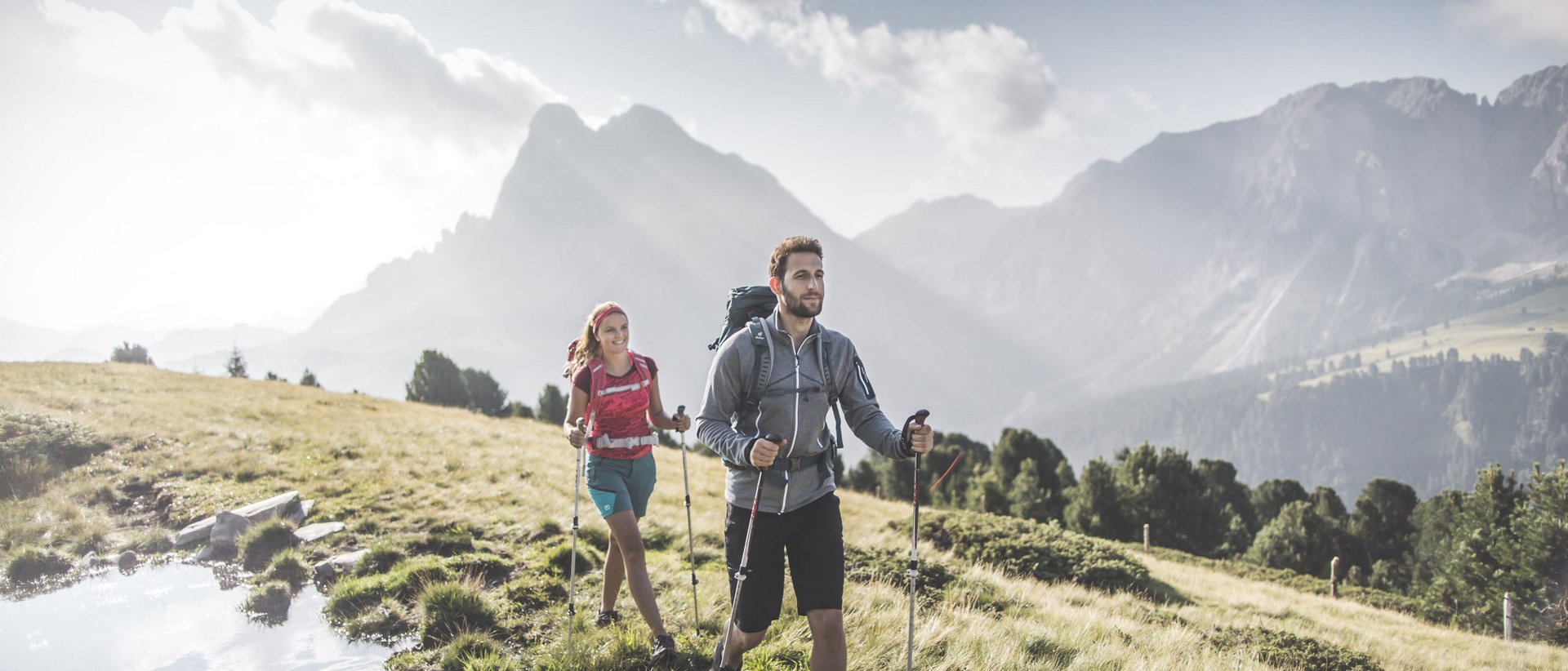 There is so much to discover in our hotel in Olang