Our gourmet hotel in South Tyrol for moments of culinary magic
Opposites are known to attract. In life, in love, and in our gourmet hotel in South Tyrol. The most diverse cultures merge in our cooking pots. On the plates, traditional South Tyrolean delights meet light Mediterranean delicacies and refined specialities from all over the world. Under the guidance of our chef Antonio Triscari, who has gained experience all across the globe and is celebrated for his culinary art, the cool north meets the hot south in our gourmet hotel in South Tyrol. The result of this fusion are true explosions of taste that are sure to leave a lasting impression. Are you ready for a truly unique journey of indulgence? Then book your next holiday in our gourmet hotel in South Tyrol.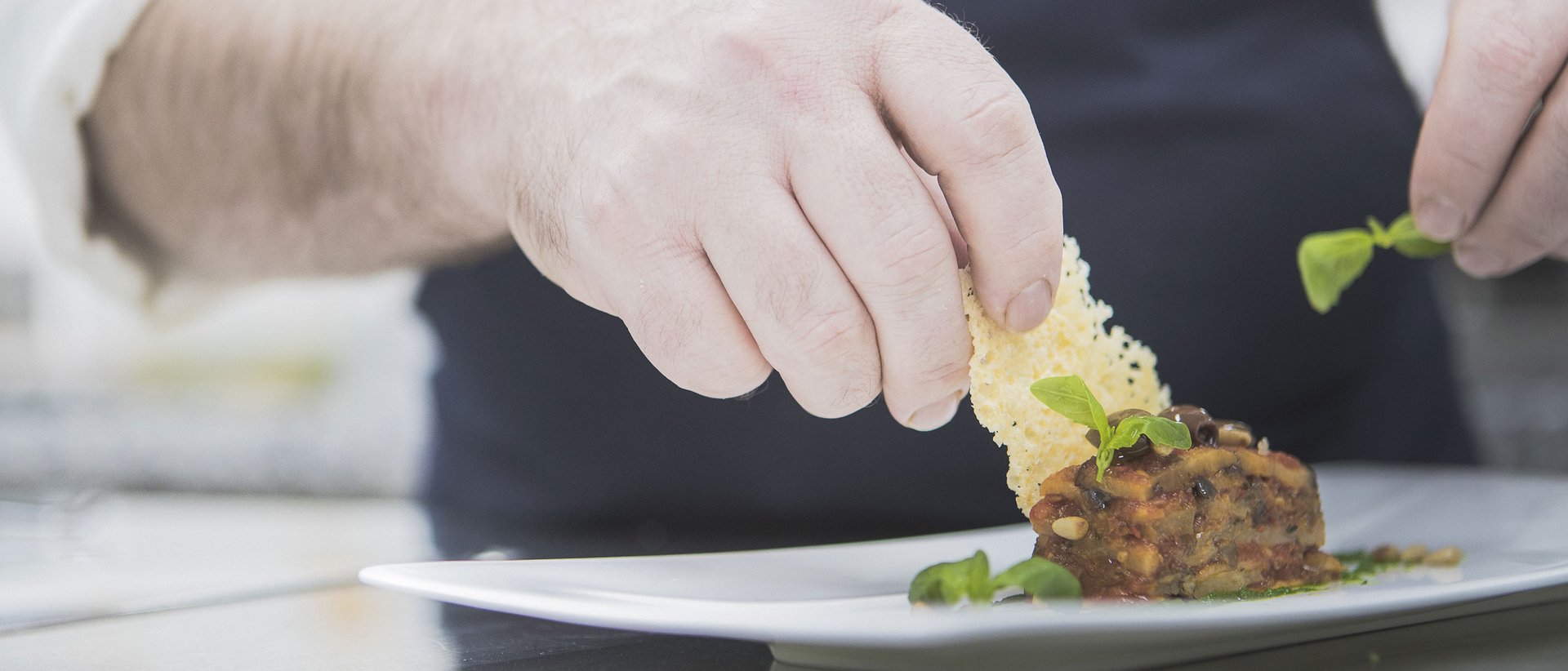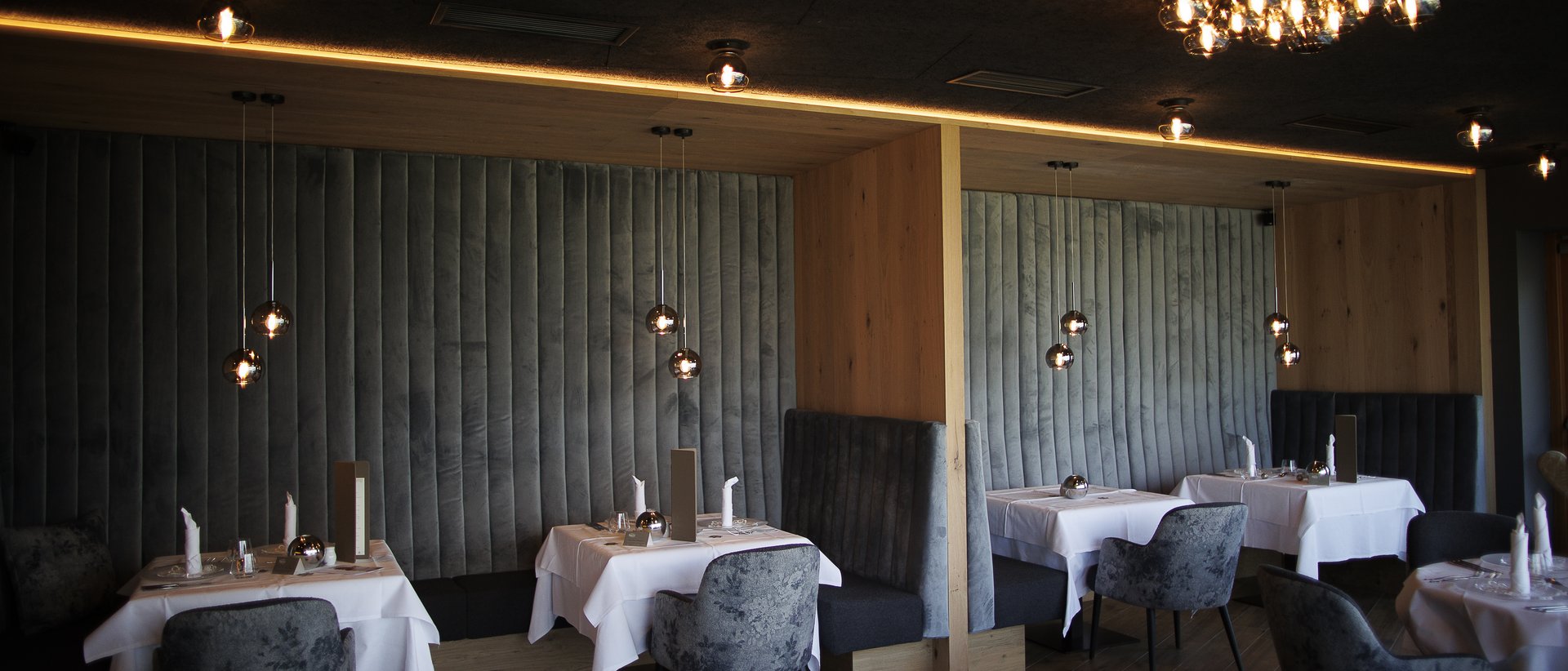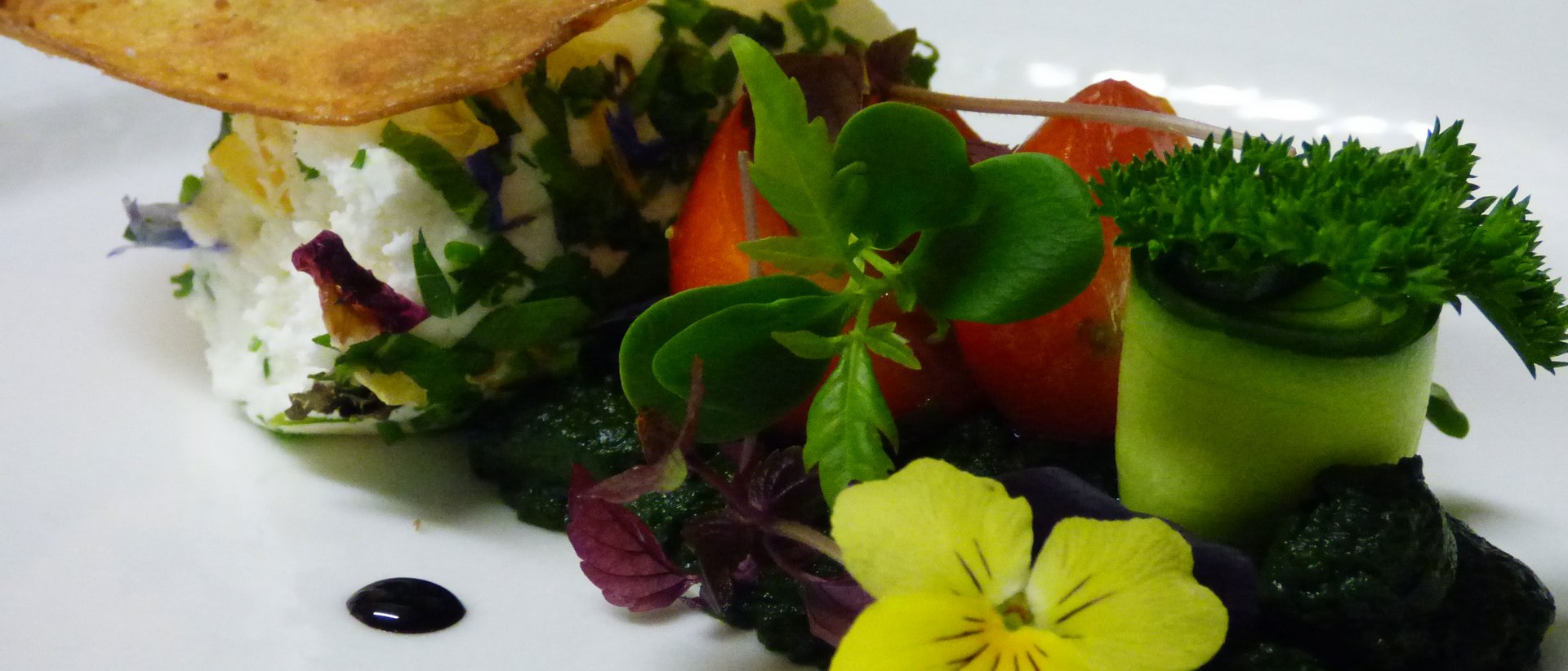 Around the clock indulgence in our gourmet hotel in South Tyrol
In the early morning hours, when the sun slowly rises from behind the mountains and an irresistible smell of coffee fills the halls of our gourmet hotel in South Tyrol, leaving your cosy bed does not seem all that bad. A rich breakfast buffet with crispy pastries, South Tyrolean milk and cheese products, real farmers butter, homemade jams, fresh fruit, organic corner, and gluten as well as lactose free products sweeten your start to the day. Our breakfast chefs conjure up fresh egg dishes with many different ingredients in our show kitchen. In the afternoon, after an eventful day in and around our gourmet hotel in South Tyrol, we await you with various cake specialities, fresh fruit, invigorating soups, and tasty snack from the buffet as part of our ¾ pampering board.
"The world belongs to those who enjoy it."
Saving the best for last in our gourmet hotel in South Tyrol
The undisputed culinary highlight of your active holiday in South Tyrol awaits you in the evening: a mouth-watering 5- to 6-course menu as well as unforgettable theme evenings that will take you from the high mountains of South Tyrol to the fertile coasts of Italy. Have a seat at the lovingly laid table in our traditional parlours and elegant dining rooms, let the magnificent panorama take effect on you, and enjoy the extraordinary creations of our kitchen team. Each dish is a poem made from selected, regional ingredients that reflect the uniqueness of the nature that surrounds our gourmet hotel in South Tyrol. The symphony of flavours finds its perfection with the right wine. And we have enough fine wines to offer in our gourmet hotel in South Tyrol. In our wine cellar we have over 300 different labels, which we also serve in the H-Lounge, our hotel bar.
There is so much to discover in our hotel in Olang