Out of passion for the profession, out of love for the people
Your hosts: Christian, Helga, Daniela, and Markus with Nala the dog
It is the encounters with guests that enrich our lives. This is why our hotel in Olang is more than just an ordinary, family-run hotel in South Tyrol. It is a place of encounter. A place of peace and quiet. A place that feels like home. A place with history and stories. And this history is shaped by people who see their profession as a calling and whose driving force is their endless passion and love for their guests. It is shaped by the Gasser Family. The Gasser Family, that's us: Christian, Helga, Daniela, and Markus with Nala the dog.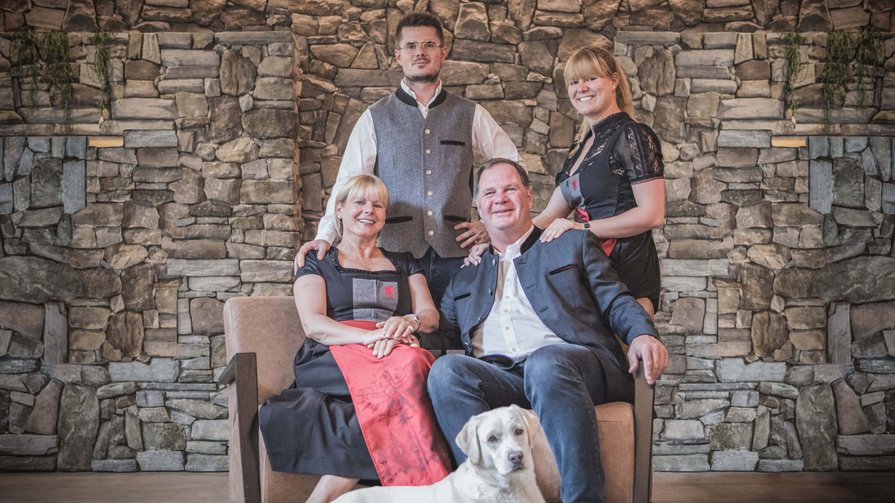 A hotel with history and stories
The history of our unique Alpin Panorama Hotel Hubertus begins, as so often in life, with a great opportunity. With the opportunity to take over the then still small 2-star Hubertus inn. An opportunity that we seized with joy. And this joy has remained with us until today. With the big picture always in the back of our minds and every little detail in view, we have transformed the simple inn into one of the leading premium hotels in South Tyrol, which is now part of the Belvita Leading Wellnesshotels Südtirol and the Best Alpine Wanderhotels hotel cooperations.
Created from our own ideas and visions
The charming hotel in Val Pusteria/Pustertal bears the signature of our family like no other hotel in South Tyrol. Because I, Christian, have another secret passion: architecture. The interplay of architecture and nature fascinates and inspires me and so my imaginary constructions slowly became reality. The semi-circular extension – which nestles harmoniously against the idyllic meadows of the Geiselsberg and seems to merge with them – was my idea, as was the extraordinary Sky Pool, which is well-known far beyond the borders of South Tyrol for its uniqueness. Another architectural masterwork is the new free-floating Heaven & Hell Sky Spa, which quite literally turns wellness upside down.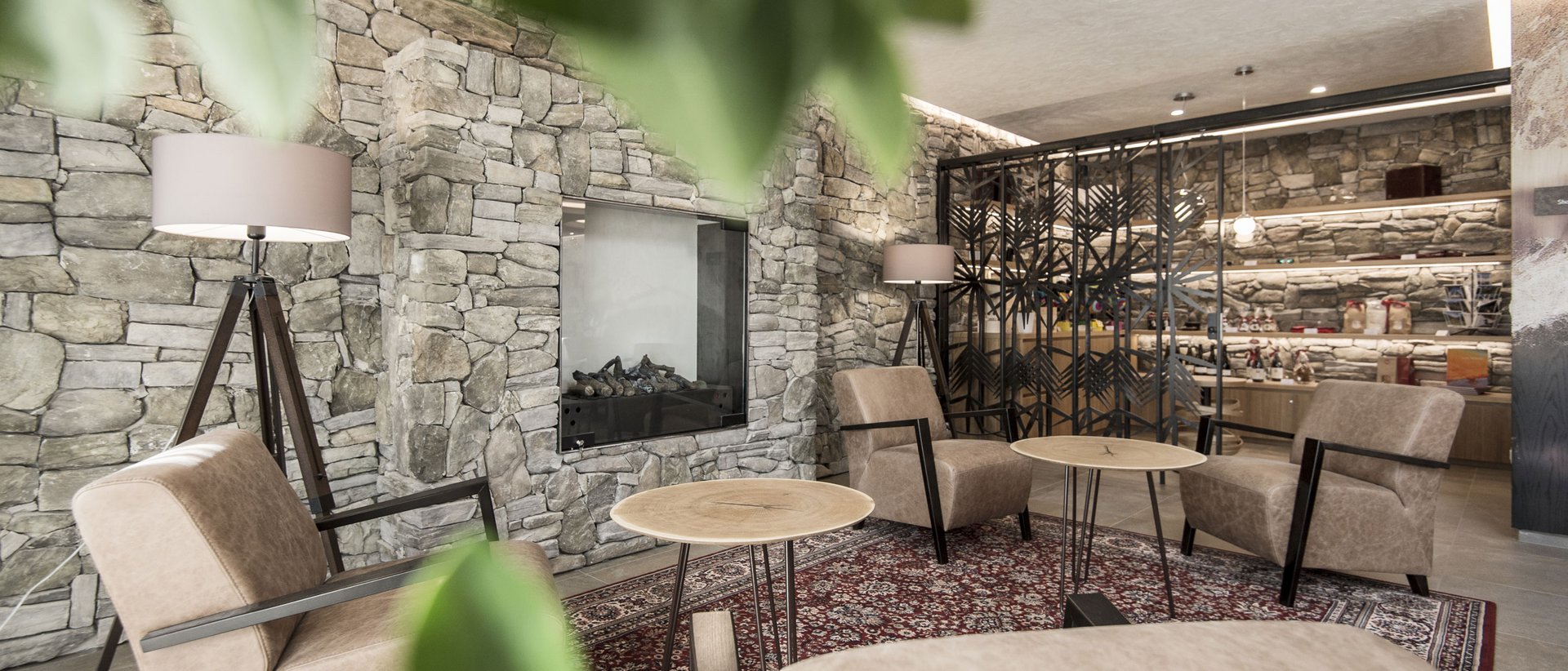 "We thank all the loyal guests that have stayed with us over the years for the many unforgettable moments. We also look forward to meeting new faces and showing them the beauty of life."
Helga, Christian, Daniela, and Markus Gasser
From a simple inn to a modern wellness hotel
Thanks to visionary ideas and the courage to put them into practice, the former inn has been transformed into one of the best hotels in South Tyrol, which has always offered its guests holistic well-being at all levels of being. We are always good for a surprise and open to new ideas: In the past decades the tranquil wellness hotel in Val Pusteria/Pustertal has been rebuilt, modernised, and extended several times. This has created unique retreats, but also plenty of space for personal encounters, because it is people like you who make Hubertus such a special place. A place that you want to visit again and again.
There is so much to discover in our hotel in Olang!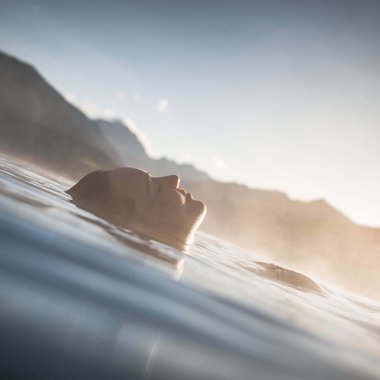 Our Sky Pool and water world
Dive into the sea of summits!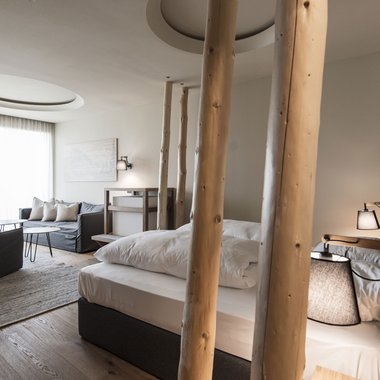 Our rooms and suites
Let go and relax!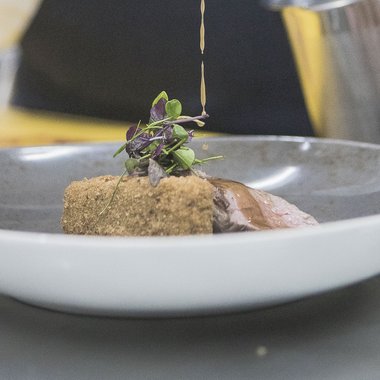 Our culinary art
Experience culinary delights!