Next level.
Hubertus Highlights with WOW effect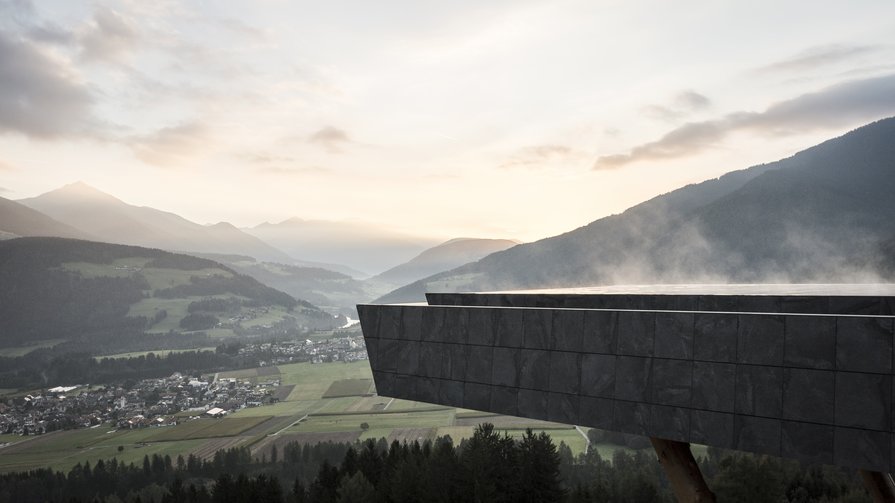 Our Sky pool: dive into a sea of summits
Would you like to swim above all things? Feel earth, water, and sky at the same time? Our 25-metre-long Sky Pool in South Tyrol is second to none and heated all year round (33⁰C). It is a true architectural marvel, floating above the mountain meadows, touching the horizon, and giving you an incomparable feeling of freedom. A feeling that you will never forget. A feeling that you want to experience again and again. Jump into the crystal-clear mountain spring water of our unique Sky Pool in South Tyrol, let yourself drift, and swim in the stunningly beautiful sea of peaks that is the Dolomites. We await you in our hotel in Olang.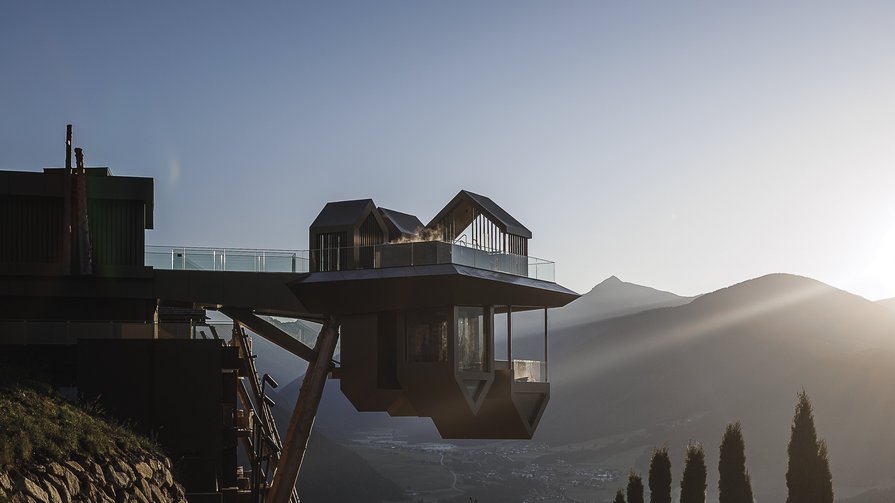 Our hotel in Olang is getting off to a start with numerous new highlights from may 2022. First and foremost, our new architectural masterpiece with the evocative name Heaven & Hell. The name says it all, as the free-floating platform, which extends out beyond the hotel, revolutionises wellness and offers you heavenly hours of leisure across two levels in the lie-down and seated whirlpools as well as hellishly good relaxation in the two saunas, nude whirlpool, and ice room. Heaven & Hell is connected via a filigree walkway to the new relaxation room, which gives you new perspectives thanks to its large floor-to-ceiling windows.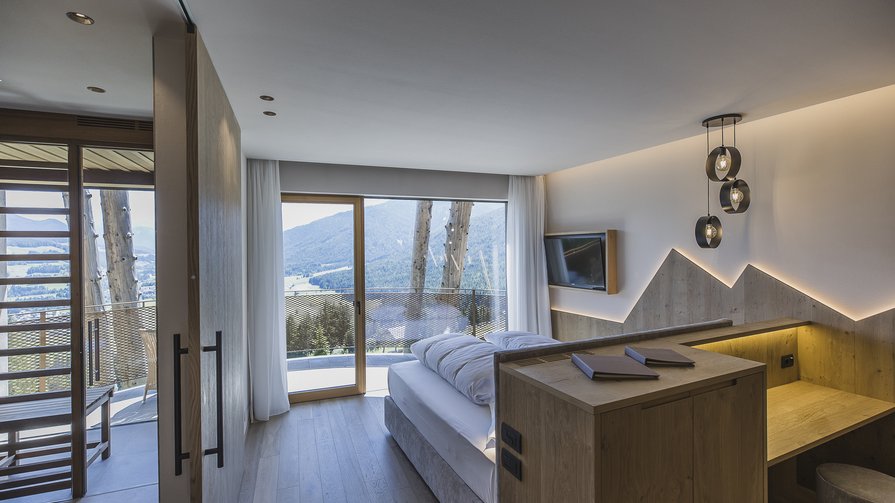 Beautiful dreams await in our renovated and new rooms
Have you always wanted to wake up to a view of the South Tyrolean mountains? Then we have the right room for you: the 40m2 Braies room for two people, the 30m2 Peres room for two people, the 45m2 Alpes family room for four people with two bunkbeds, or the new 46m2 Dolomites sauna suite for two people with private sauna. In all rooms, you'll sleep in a delightfully soft, cosy bed right by the window. Simply wonderful!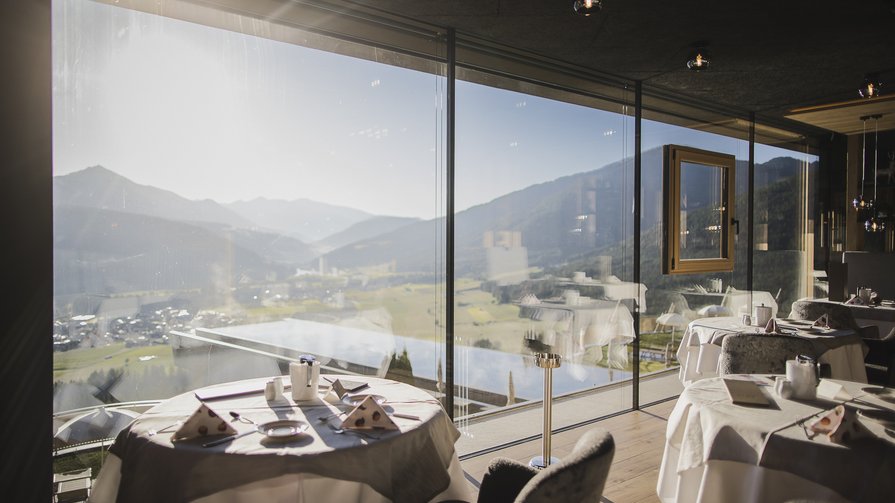 New restaurant: culinary indulgence against a unique backdrop
Another place that's shining in new splendour is our restaurant area, which is just as unique as the charm of our seven cosy dining areas with large floor-to-ceiling windows. Savour our unique creations against this unbelievable natural backdrop.
Pay us a visit and find out for yourself. We look forward to showing you all our unique highlights.